Aperam: Replacing fossil energy with electrification solutions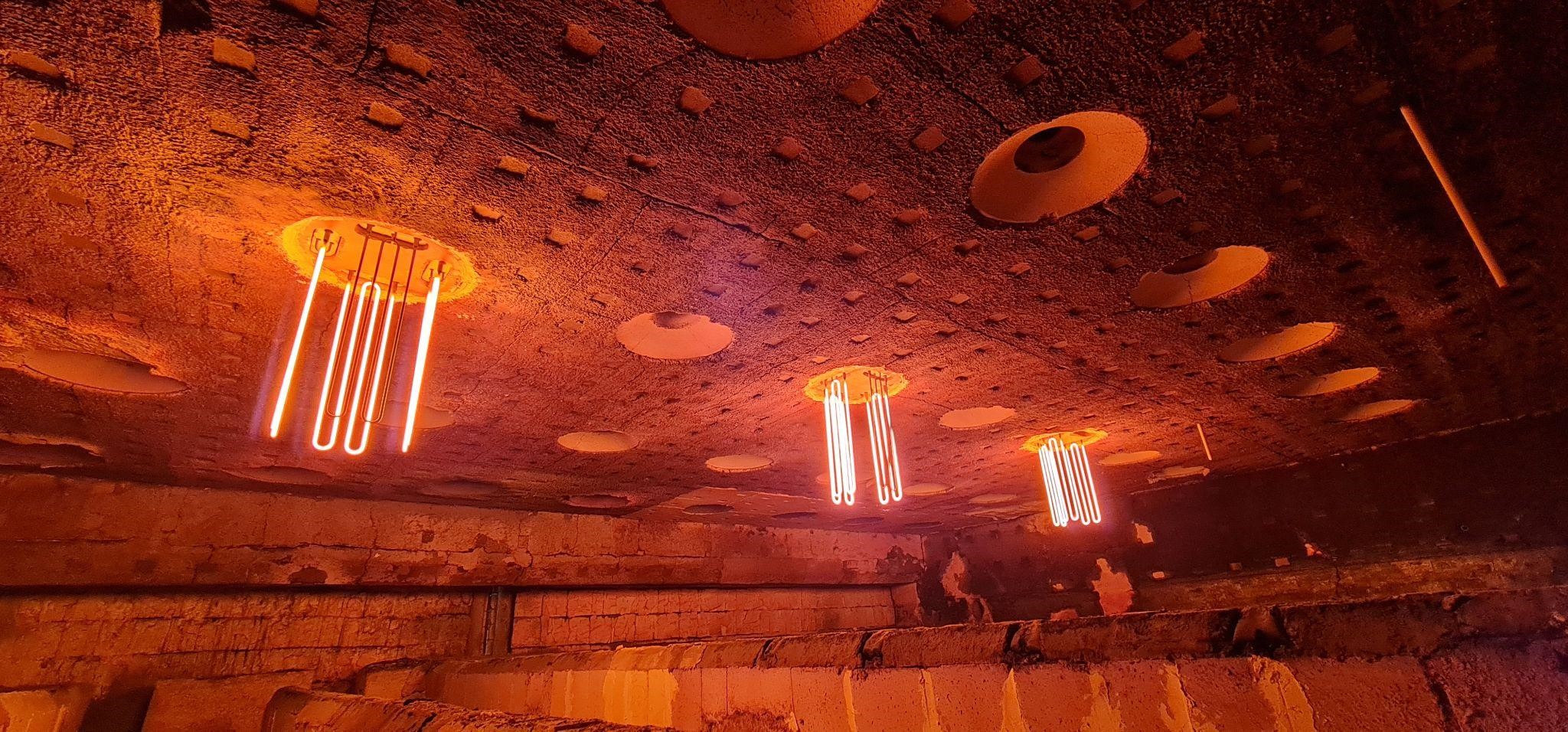 AgiNtech is taking part in a long-term project by Aperam – world-leading stainless steel company – to replace some of the natural gas burners in slab furnaces with electric resistance heaters aiming at reducing fossil fuel consumption and thus cutting off CO2 emissions. The 3 slab reheating furnaces on the APERAM site in Châtelet are the biggest CO2 emitters. This industrial test is a further step in the environmental approach of our customer, which has set itself major ecological targets for 2030. 
For this 1st phase of tests, which began in May 2023 and will last 6 months, and which consists of placing 3 sets of 4 resistors in the equalisation vault of furnace 2, AgiNtech has supplied, installed and connected an initial series of power supply cabinets for these electrical resistors and a control interface designed to collect data and send it to the central DCS. The aim of these initial tests is to assess the reaction and durability of the resistors in an heated environment containing combustion fumes. The final objective of these tests, if they prove successful, is the complete replacement in 2024 of all the burners in the equalizing vault of furnace 2 by electric resistors, in order to test the efficiency of the system to heat the slabs.
AgiNtech is proud to be taking part in this major project and to provide its expertise in industrial electrical installation for a long-standing customer, demonstrating once again its ability to work with numerous external partners on a meticulous project.