AREAS OF EXPERTISE : ROBOTIC ENGINEERING AND AUTOMATION
AgiNtech designs robotic engineering and industrial automation solutions (PLC, Machine Vision) and automates all kinds of manufacturing processes.
AgiNTech automates the programmable robots involved in all kinds of industrial manufacturing processes We primarily use Schneider, Rockwell Automation and Siemens for PLC devices. Our network also allows us to work on other kinds of PLC.
We provide installation, upgrade and process improvement services using systems based on the latest innovations in technology. We perform new installations and install compliance upgrades on existing facilities.
Our approach is not limited to programming and commissioning, we can also help you find and configure the right sensors and instruments. We work with network technologies and fieldbuses (IoT, IO-link, Ethernet, etc.) to achieve your goals.
We can also integrate cyber security as part of your automated architecture, if required.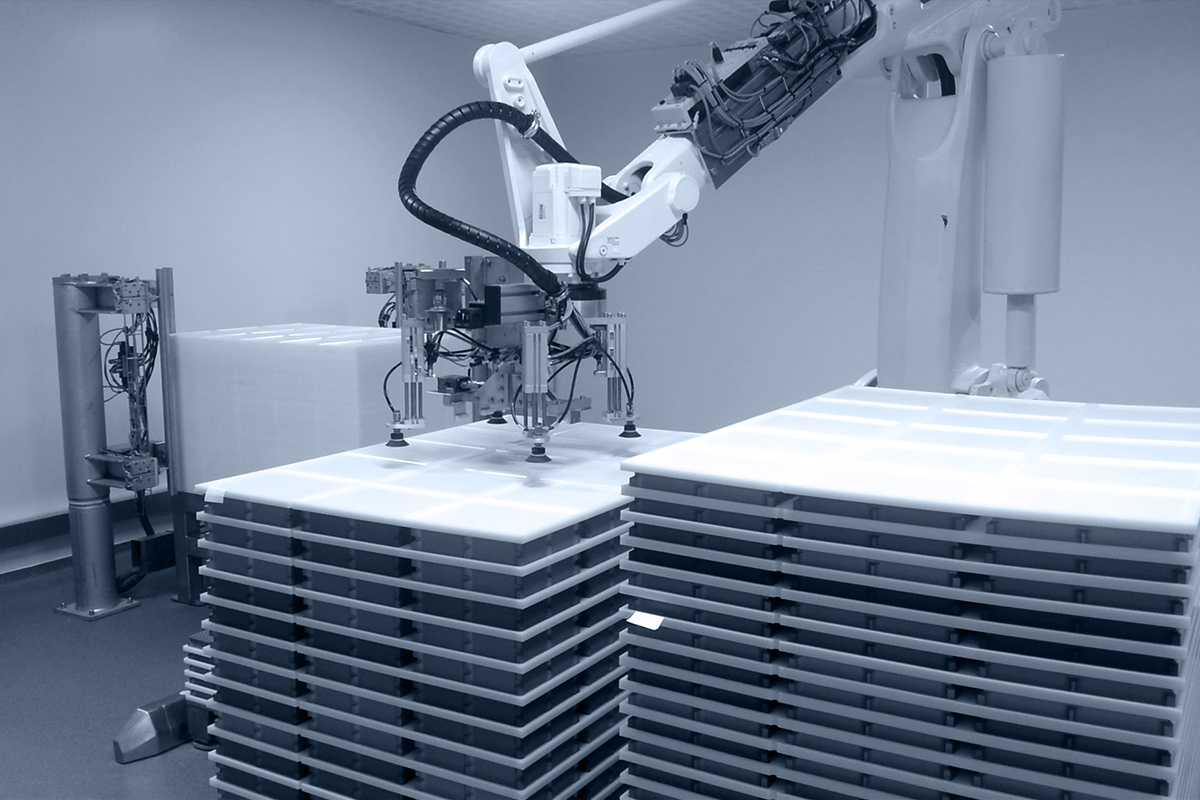 We implement machine vision (MV) systems that make it easier for robots to recognize parts, see any faults, monitor measurements and validate their correct positioning in real time, for example when performing assembly tasks. We work with various systems including Cognex and Wenglor.
AgiNtech produces robotic cells for your facilities. We program the robot ourselves, guarantee that it performs correctly using the embedded tool and design its integration into your production line's PLC or we can also develop its your own PLC and ensure the entire safety across the whole production line. Our mechanical partners ensure your robot uses the best possible tools to do its job. We take start to finish responsibility for your projects: from mechanical and electrical design, to the trial and deployment phases after assembly in our workshop.