AREAS OF EXPERTISE : MoM/MES
AgiNtech integrates manufacturing operations management and engineering systems (MOM/MES) into your production facilities, in order to gather, save and calculate the data needed to improve your processes in real time (OEE, KPI, etc). Our industrial software solutions allow you to measure your production parameters across the entire manufacturing chain: from the raw materials to the finished products. 
Effective, optimal manufacturing operations management requires MOM/MES systems linked to a customized SCADA software package or a leading IoT platform.
MES connects office based ERP and machine automations. It records all your manufacturing data in real time using control-command systems, allowing you to save and analyse this information.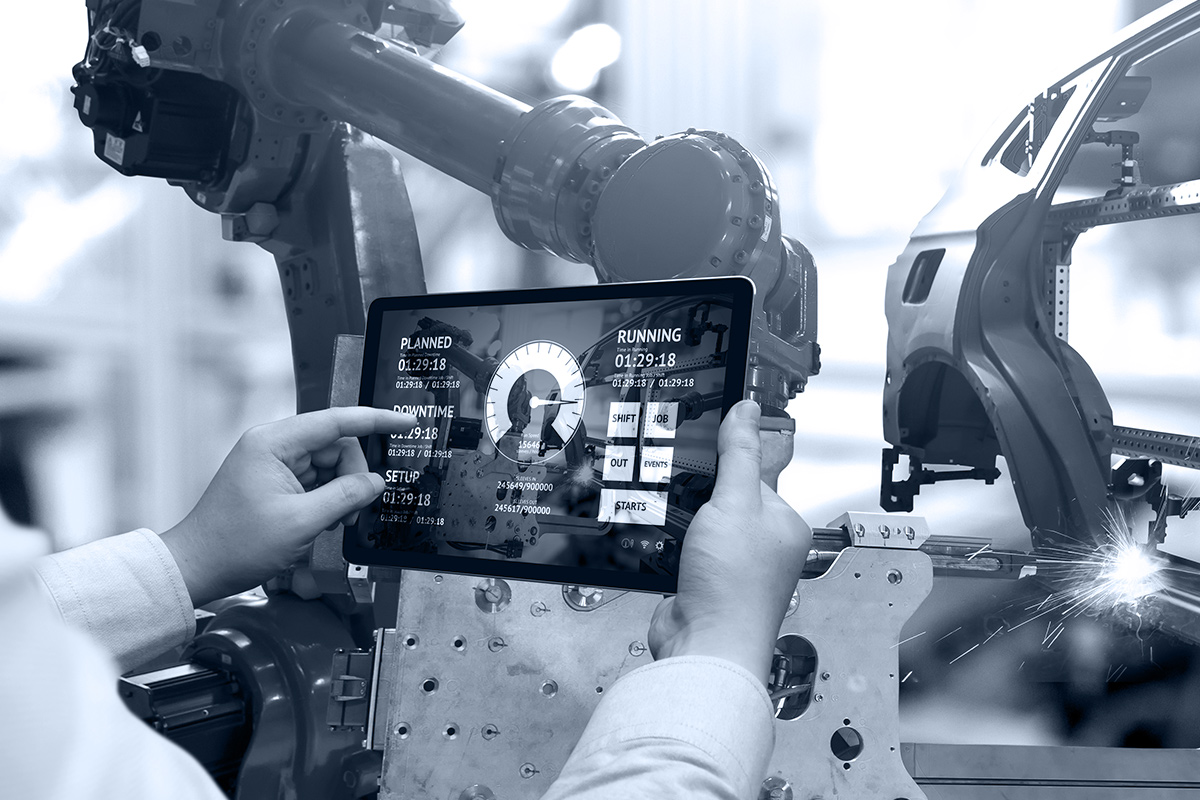 AgiNtech helps you implement your MES in several stages : needs analysis, selection of the right solution (hardware and software), testing and validation, fully integrated MES pilot on the machine or on site, final deployment, technical support and on-demand maintenance.
We can perform rapid interventions, for example by installing a customized OEE measurement system on a single, critical machine; or we can design and build an MES across an entire production chain, factory or set of factories in Belgium and internationally.
We install industrial systems that store real-time data on standard SQL relational databases.
We also install connected object systems using wireless networks including WiFi, 3G, 4G and 5G as well as LPWAN with Lora and Sigfox.
AgiNtech works with internationally renowned MES suppliers like General Electric and Aveva. And we also provide customized MES software solutions for smaller businesses. MES solutions are now accessible for all types of business. Building customized solutions with and for each of our clients is one of our core missions.